River Chase Apartments and Townhomes are located in beautiful Florissant, MO. This great community offers one, two, and three-bedroom apartments as well as two-bedroom townhomes. These apartments also have great amenities within the apartments and townhomes to include dishwashers, carpeting, and more. The community also offers great community amenities like a pool, sports court, and others. This community is also pet friendly, so bring your furry friend with you.
There are many great attractions and restaurants to visit and try in the area of Florissant, MO. Be sure to try all of these great places.
TOP 5 THINGS TO DO IN FLORISSANT
Fort Belle Fontaine is a very historical site located a short drive from the River Chase community. Fort Belle Fontaine was the first location that was west of the Mississippi River made by the U.S. Military in 1805. Lewis and Clark also explored this area as well. Not only can you walk around and explore the history of this great site, but you can also enjoy several different activities while you are here as well.
Some of the great activities that you can do while you spend the day here are exploring a trail, bird watching, and more. You can even take a tour to learn all about the historical site. There are also several other different activities that take place at this great site throughout the year, so be sure to look at the website so you don't miss out on these events.
13002 Bellefontaine Rd St. Louis, MO 63138

The Old St Ferdinand Shrine is another historical site that you will want to see while you are living in Florissant, MO. This site has a lot of great history surrounding the French settlement in Missouri. The shrine is also surrounded by The Convent, The Schoolhouse, and The Rectory. Each building showcases unique ways to learn about life in the 18th century. Tours are available with knowledgeable guides to share all of the historical secrets. There is also a bookstore and a gift shop to get a souvenir to commemorate your time visiting the Old St Ferdinand Shrine.
Visit their website to see the events that they host at the shrine. Some of the events that they have hosted here in the past are dinner parties, galas, and more. You will enjoy hearing about the shrine and the history of Florissant, MO here!
1 Rue St Francois Florissant, MO 63031

Harry S. Truman Park is the perfect spot to relax on the weekends or to spend a fun afternoon. The park is located just minutes away from the River Chase community. There are a wide variety of activities to partake in including fishing, a playground, volleyball, a trail, and more.
Bring the kids and play on the playground or take a nice, relaxing walk around the trail. Pack a lunch and have a picnic lunch around the lake or under the pavilion or picnic areas. Whatever you choose to do you will enjoy your time at the beautiful Harry S. Truman Park.
7029 Howdershell Rd Hazelwood, MO 63042
Are you looking to enjoy more time outside? If so, January-Wabash Park is the place to be! There are three trails, a playground, picnic pavilions, fishing, and more. There is also a spot known as the Splash at Wabash area that includes a whirlpool, lap pool, lazy river, and slides. The splash park also has a large sundeck area to relax, lay, and enjoy the great Florissant weather. Whether you are looking for a relaxing afternoon or to get some activity in your day, January-Wabash Park has great options for you.
The park also features three pavilions that can be used for your lunch or can be rented out for your next event. Check out their website today to learn more about the countless activities available at January-Wabash Park.
501 N Florissant Rd Ferguson, MO 63135
If you are looking for adventure and an adrenaline rush, you won't want to miss out on Ape Zipline and Adventure Park. Try your hand at ax throwing, where you can test your aim and your muscles. Check out the Treetop Journey for beautiful views from 45-foot-high trees. You'll have a great time completing super long zip lines and Tarzan-style swings the park also has a similar, Treetop Journey designed for even the youngest adventurers.
If you're looking for more adrenaline, don't skip the Monkey Drop! Climb 40 feet to a wooden platform, take a deep breath, and jump! You'll enjoy the sensation of freefall before the jump line kicks in to slowly lower you the final feet to the ground. Ape Zipline and Adventure Park has thrilling options for adventurers of any age and thrill-seeking level. Book your adventure today!
13219 Streetcar Dr Maryland Heights, MO 63043
TOP 5 AMAZING PLACES TO EAT IN FLORISSANT
Florissant, MO has many great restaurants near River Chase Apartments and Townhomes. Try out all of these restaurants and more!

Hendel's offers delicious food and drink in a historic building in Old Town Florissant. In 1873, the Hendel's building opened as a grocery and general store. The store was purchased by the Hendel family in 1915, and they ran the store until their retirement in 1993. One year later, the Bennett family opened Hendel's Restaurant in the building with a name and dishes designed to pay homage to the building's history and the family that helped shape it. Hendel's proudly serves salads, sandwiches, burgers, power bowls, and more, all made with the freshest ingredients. There are also vegan, vegetarian, and gluten-free options available. Visit Hendel's today to see why it has been a local favorite for 30 years.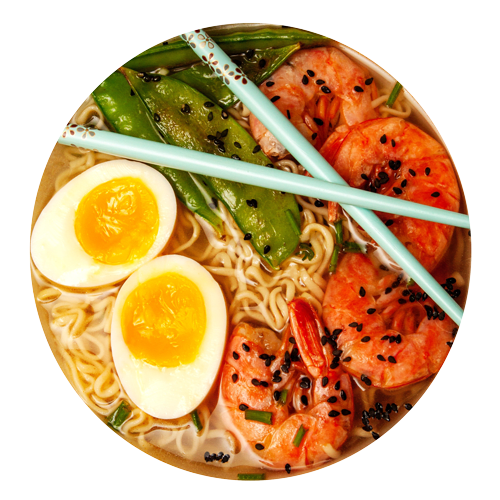 Pearl Café serves a selection of Thai cuisine that will please any palette. The café has been voted the best Thai food in St. Louis year after year. You can find a variety of dishes including stir fries, curries, noodle dishes, soups, and more. In addition to their delicious food, Pearl Café serves over 200 beers and 150 single malt scotches. Whether you are a Thai food expert or looking to try something new, the staff at Pearl Café will help you find the perfect dish. View their full menu, including lunch specials, online today.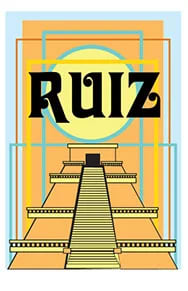 Ruiz Mexican Restaurant is the oldest Mexican restaurant in St. Louis. This family-owned establishment has been owned and operated by the Ruiz family for four generations. The Ruiz family started their food journey in 1966 with a four-table restaurant that quickly saw lines that wrapped around the building. Today, customers rave about the friendly service and authentic food. From tacos and burritos to sizzling fajitas, it's no wonder that Ruiz is a staple in St. Louis. Be sure to try some of their house-made salsa that is made from family recipes. Visit their website today to learn more about their dine-in, carry-out, and catering options.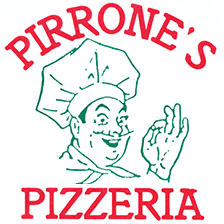 Pirrone's Pizzeria serves delicious Italian food at affordable prices. While Pirrone's specializes in pizza, they also serve other great dishes including pasta dishes, Italian sausage, meatball sandwiches, and much more. Their sauces, dough, hamburgers, meatballs, and sausages are made in-house every day, so you know that you are getting the freshest meal. Pirrone's offers dine-in, carry-out, and private party banquets upon request. View their menu online today and plan your next pizza night!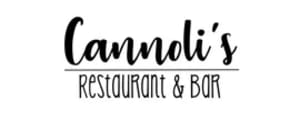 Cannoli's is a family-owned Italian restaurant designed to make you feel like you're dining in the streets of Italy. The restaurant is open for lunch and dinner. They serve Italian favorites from pasta dishes and pizzas to Italian-inspired signature dishes and sandwiches. Cannoli's is also available for catering, private events, and bulk to-go orders. Enjoy the best Italian comfort foods in St. Louis at Cannoli's! Visit their website today to see happy hour options, their most up-to-date menu, and daily specials.
Testimonials
My spouse and I are moving to River Chase within the next few weeks. Janet has been truly amazing! She showed us around to different apartment styles/layouts and she was really honest with us because the display home is not a true representation of how your future home may look. Anytime I have a question or concern I call Janet.

- Anonymous
Since the new staff has been in office, I feel more at home than I have in the past few years. They have been so nice and willing to work with me on every issue I address with them. I feel respected and valued as a resident.

- Anonymous